Willow's Thief is the first book in the Willow's Thief series. Written by Luna, the story is a crossover between the worlds of Harry Potter and Buffy the Vampire Slayer. The story concerns the meeting of Willow Rosenberg during her recovery from magic addiction and Sirius Black, who is on the run from the Ministry of Magic, and the struggle against Lucius Malfoy and the First Evil. Although the story is primarily featured in Sunnydale, California, other locations featured include Hogwarts, Hogsmeade, and Columbia Village.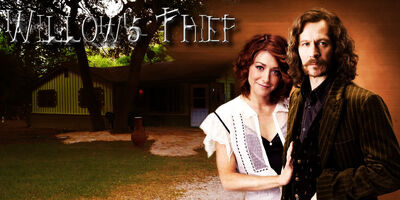 Summary
Willow is finishing up her detox in England when she realizes someone is stealing from her pantry. She finds the thief and maybe, just maybe, he'll steal more than just her bread and eggs.
Chapters
Story
Ad blocker interference detected!
Wikia is a free-to-use site that makes money from advertising. We have a modified experience for viewers using ad blockers

Wikia is not accessible if you've made further modifications. Remove the custom ad blocker rule(s) and the page will load as expected.