Welcome to the Harry Potter Fanon Wiki, where inventive Harry Potter fans can bring their creations to life!
Welcome to the Harry Potter Fanon Wiki, an encyclopedic resource and community gathering spot for all things related to the vast and diverse world of Harry Potter fan-fiction and fanon. As of now, we are the #1 Harry Potter fanon database anyone can edit.
We are currently editing 1,519 articles, and you can help!
---
---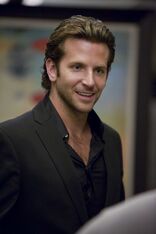 Professor Pietro Alessio Maximoff, Order of the Star of Romania, Hero of the Mezzogiorno, Order of Horus, Order of St. Clair (born Pietro Alessio De Santa; 22 September, 1977), was a half-blood wizard from Southern Italy, son of the late Donatello De Santa and his wife, Carmela (née Scicolone). In 1994, he was part of the New Alexandrian delegation to Beauxbatons Academy of Magic in France, to attend the newly-revived Triwizard Tournament. It was there he met Fleur Delacour and Viktor Krum, whom he would later face off against in a series of challenges. In the summer of 1997, Pietro invited both his and Fleur's family to spend the summer in Greece at his godfather's mansion, in order to acquaint the families further. To the young couple's relief, the two families got on very well. Pietro graduated in the New Alexandria University class of 1998, with he and Fleur marrying on the 17th of July that same year. The union produced two daughters, Luna Maria and Vittoria Liara, and despite his wife's Veela heritage making it very rare, a son, Donatello Luciano.
(more...)
Featured articles

29 March 2017 - The Discussions have been enabled!
30 March 2017 - New guidelines have been implemented!
2 April 2017 - New CSS has been introduced and all main infoboxes have been updated to be compatible with the new system. Kudos to SharkyBytesz for helping with this.
2 April 2017 - The Order of Merlin award has been instituted.
18 April 2017 - SharkyBytesz has been promoted to sysop.
28 April 2017 - The Great Wiki Purge has ended.
Ad blocker interference detected!
Wikia is a free-to-use site that makes money from advertising. We have a modified experience for viewers using ad blockers

Wikia is not accessible if you've made further modifications. Remove the custom ad blocker rule(s) and the page will load as expected.