Welcome to the Harry Potter Fanon Wiki
You have reached an encyclopedic resource and community gathering spot for all things related to the vast and diverse world of Harry Potter fan-fiction and fanon. As of now, we are the #1 Harry Potter fanon database anyone can edit, provided of course, that they read the policies.
We are currently editing 1,863 articles, and you can help!
---
---

5 May 2017 - Both Scopatore and HarryPotterRules1 have been promoted to sysop status.
17 May 2017 - SharkyBytesz has revoked his admin status due to accumulated disagreements between members of staff.
19 May 2017 - By decision of the administration, fan-fiction stories are now allowed in the Harry Potter Fanon Wiki. Read the guidelines before posting any story.
30 May 2017 - The Discord chat has been implemented.
10 November 2017 - The user Squibstress has been made a Content Moderator.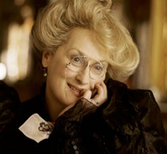 Euphemia Potter, Countess Dowager of Stinchcombe (née Braithewaite; born 20 Feb, 1885) was a pure-blood witch, born as the daughter of Arnold Braithewaite and his wife Arabella. She attended Hogwarts School of Witchcraft and Wizardry, having been sorted into Gryffindor House, where she met her future husband, Fleamont Potter. The two would being dating three months before the death of Euphemia's mother due to dragon pox. Eventually, Euphemia married Fleamont in 1902, shortly after graduating from Hogwarts.
After many years without having a child, Euphemia and Fleamont finally succeeded in producing a son, James. It would be several years later that she would become widowed with the death of Fleamont.

...that the first Harry Potter fan-fiction was published in 1999?
...that the spell Tempus is non-canon and solely used in fan-fiction?
...that the concept of Magical Cores has its origins and is only present in fanon?
...that Anipheon IX ruled over Al-Antidia for a total of 1510 years before being deposed?
...that Donovar Crane is a descendant of the House of Black through his maternal grandfather?

What's your opinion on "magical cores"?
---

Internal
External
Other Wikia

Create blog post
"Greetings fellow editors!

After a period of deliberation, I decided to create what I call the "Charter of the Wiki". It is different from the common policies, in that is seeks to establish a permanen…

Read more >

Title:​Birth of an Death Eater Part 1

Author:​Shadow North

Genere:​Fantasy

​Rating: ​T

Published: ​28/11/2017

Disclaimer: ​I Do Not own Harry Potter franchise , this fanfic is just how i view Harry Potter…

Read more >

Today I decided to implement two new types of succession infobox in this wiki. One, still follows the same scheme as the previous one, although with an added parameter, and the requirement of two new…

Read more >
See more >
Ad blocker interference detected!
Wikia is a free-to-use site that makes money from advertising. We have a modified experience for viewers using ad blockers

Wikia is not accessible if you've made further modifications. Remove the custom ad blocker rule(s) and the page will load as expected.