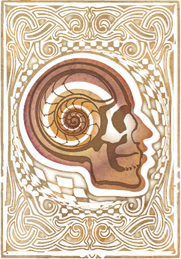 "Illusion is used to misguide, deceit and to confuse others. We use Illusion spells most often against Muggles to shield them from our world. The use of Illusion spells at Hogwarts are commonly used to trick teachers into forgetting homework, and sorts. Those do not work on me, I can tell you. "
Illusion
, formally known as the
School of Illusion
, is a type of
magic
that is mainly used to confuse, mislead and to deceit people. Illusion is more commonly used against
Muggles
to shield them from the
Wizarding world
, although some Illusion spells have been used against
Wizards
.
Ad blocker interference detected!
Wikia is a free-to-use site that makes money from advertising. We have a modified experience for viewers using ad blockers

Wikia is not accessible if you've made further modifications. Remove the custom ad blocker rule(s) and the page will load as expected.