Alicea Tolipan (March 14, 1979-) was a Hufflepuff student at Hogwarts during 1990-1997.
Alicea Nicole Tolipan
Biographical information
Born

March 14, 1979

Blood status

Half-Blood

Martial status

Married

Alias

Alice (Everyone)

Miss. Tolipan (Hogwarts Professors)

Mrs. Caruso (Everyone Later In Life)

Title(s)

Hufflepuff Prefect

Head Girl

Physical description
Species

Human

Gender

Female/Witch

Height

5'10

Hair colour

Blonde

Eye colour

Blue

Skin colour

Light

Family information
Family members

Nicole Tolipan n. Hargrove (Mother)

Milton Tolipan (Father)

Clara Diggory n. Tolipan (Aunt)

Amos Diggory (Uncle-In-Law)

Cedric Diggory (Cousin) †

Luca Caruso (Husband)

Cedric Caruso (Son)

Naomi Caruso (Daughter)

Michali Caruso (Father-In-Law)

Naomi Caruso n. Forgers (Mother-In-Law) †

Hargrove Family (Maternal Relatives)

Magical characteristics
Boggart

Clowns

Wand

10 inches Ivy Wood & Unicorn Hair

Patronus

Penguin

Affiliation
Occupation

Healer

House

Hufflepuff House

Loyalty

Cedric Diggory

Luca Caruso

Cho Chang

Hufflepuff House

Dumbledore's Army

The Light Side

.
Appearance
Alicea like her well-known cousin is known for her good looks. She is extremely beautiful, light complexion, blonde hair, & blue eyes.Alicea is tall for a female at 5'10.
Personality
Alicea loves Books, Flirting, & Politics.
Alicea is outspoken, confident, loyal, hard-working, and kind.
Alicea's best subjects are Potions, Transfiguration, & Herbology.
History 
Family Life
Alicea's mother Nicole Tolipan nee Hargrove, is a muggle business owner.Alicea's father Milton Tolipan, is a Pureblood Hufflepuff that is a Healer.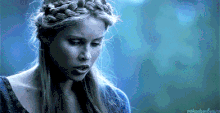 Her Aunt is Clara Diggory nee Tolipan, Alicea grew up very close to her Aunt and her cousin Cedric Diggory.
Hogwarts (1990-1997)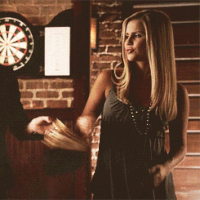 Alicea was sorted into Hufflepuff, the same year as Cho Chang. Alicea was on friendly terms with her dorm mates but they quickly became to jealous of her to really befriend her. As a Hufflepuff, Alicea is very friendly by nature so she became quiet lonely since none of the other Hufflepuff girls in her year wanted to be her best friend. Alicea decided to befriend people in different houses or in different years. She also made sure to focus on her studies, which earned her top spot in her year, always academically competing with Ravenclaw Cho Chang.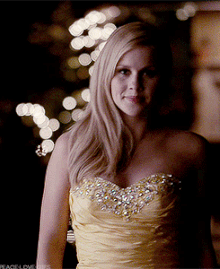 In her fifth year, Alicea became a Prefect and she cheered on her cousin quite vocally. However she didn't wear one of those terrible "Potter Stinks" badges, it felt like bullying and quite frankly she was amazed that none of the teachers stopped it. Alicea went to the Yule Ball with her cousin's friend Luca Caruso. When her cousin was killed in the Tri-Wizard Tournament she was devastated.
Her sixth year she joined Dumbledore's Army along with her boyfriend Luca Caruso. The couple cheered on the Weasley Twins escape from Umbridge. In her final year she was named Head Girl and graduated with 12 OWLS & 9 NEWTS.
Battle of Hogwarts
Both Luca and Alicea came back to Hogwarts to fight, luckily enough the young couple was living in a flat in Hogsmeade. Luca and Alicea fought bravely and helped tend to the wounded they both were lucky enough to make it out of the battle alive and hole.
Married Life & Children
They married quickly after the Battle of Hogwarts, they had two children. Cedric Caruso and Naomi Caruso. To this day the couple remains happily married.
Career
Alicea has a very successful career as a Healer at St. Mungo's.
Relationships
Cedric Diggory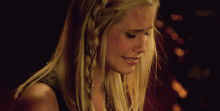 Alicea greatly admired her older cousin, she considered him the older brother she never had. Cedric never got annoyed when she would hang out with him and his friends. When he died, Alicea was distraught and she swore she would revenge his death the best she could by fighting in the war. She named her only son after her kind cousin Cedric.
Luca Caruso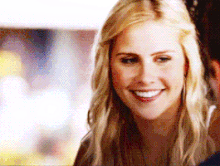 Alice started out as Luca's friend, he asked her to the Yule Ball. They grew closer over Cedric's loss, they would eventually marry and have kids.
Cho Chang & Marietta Edgecombe
Alicea and Cho were academic rivals, the two were always on friendly terms with one another. They grew close during Dumbledore's Army and over Cedric's death. Alicea and Marietta were the only friends who didn't hold Cho's grieving over her. Funnily enough, both Cho and Alicea honored Cedric by naming their sons after him; Cedric Caruso and Hyun Cedric Stebbins, They were each Godmother to each other's sons. Alicea supported Cho in her failed marriage to a Muggle.
Alicea eventually healed Cho's friend Marietta Edgecombe of the nasty disfigurement Hermione Granger caused. No one should have to live with physical reminder of the mistakes they made in their youth. Marietta was so incredibly thankful that she named Alicea the Godmother to her youngest child and Alicea returned the favor and named Marietta the Godmother to her daughter Naomi Caruso in return.
Ad blocker interference detected!
Wikia is a free-to-use site that makes money from advertising. We have a modified experience for viewers using ad blockers

Wikia is not accessible if you've made further modifications. Remove the custom ad blocker rule(s) and the page will load as expected.